Strategic advertising with printing flyers can be highly effective if you follow the "7 Must-Know Rules." Keep these rules in mind as you plan your advertising and you will be amazed at the results.
Rule #1 – Plan in Advance! Leave ample time for everything that needs to be done. The actual 'printing' part of the process might only take 24 to 48 hours in 'turn around' time, but there is so much more to successful flyer advertising. Planning, research, market analysis, design, proofing and distribution need to be accounted for. Leave enough time to get your flyers out in a timely manner prior to any promotions you intend to run.
Rule #2 – Target Specific Demographics. Understand your market. What are the demographics you intend to target? Understanding your audience is of prime importance if you are going to 'create a need' and a 'call to response.' Effective advertising reaches people at some deeper level and calls them to act upon what you have to offer. Learn how to speak their language in terms they understand with a message they can't afford to miss!
Rule #3 – Analyze the Competition. Just as those huge burger conglomerates feed off each other's advertising strategies, you should do the same thing in terms of your competitors. Take the time to learn and understand what is working for them and then improve on it. You'll be amazed at what a little honest 'thievery' can do!
Rule #4 – Consistent Branding. Although this wasn't discussed, effective advertising results in your name being synonymous with the product or service you are offering. For example, how many people do you hear asking for facial tissue? Not many, I would presume. They ask for a 'Kleenex' which is a specific brand of facial tissues. That's what branding is all about. Use it effectively in your flyers and you will literally dominate your market.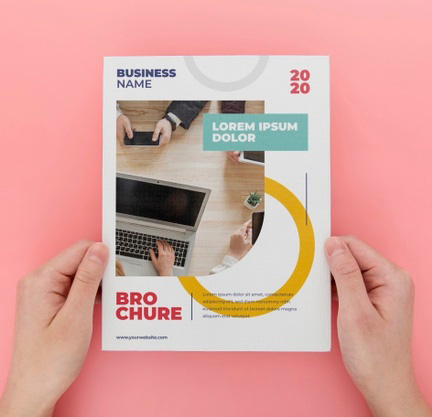 Rule #5 – Simplicity. One of the most important rules in advertising that often gets misplaced is simplicity. Consumers are too busy or too distracted to read lengthy copies. Employ graphics, images, bullet points, or whatever you can find to keep your message short and to the point.
Rule #6 – Distribution Methods. This is where many businesses fail when using flyers to advertise. Based on the type of flyer (i.e. menu, coupons, etc) it is essential to plan for distribution. Once you understand your targeted demographics you can plan for effective distribution. Whether it is direct mail, door-hangers, newspaper inserts, flyers in local businesses or any other method of distribution, it is essential to determine the best way to reach the biggest audience. That's what advertising is all about – numbers.
Rule #7 – Advertise, Advertise, Advertise! Don't fall prey to the misconception that one round of flyer printing is going to put you at the top of your market. Too many businesses almost make it to the finish line and for some reason or another don't follow up on their advertising campaigns. Keep the USPS statistics in mind throughout your campaign. Every household responds to direct mail ads every per week. Yours could be, and should be next!